Pictures of Deck and Garden
I owed a few pictures, both of the garden and the amazingly completed deck.
First, from plan to reality... a deck!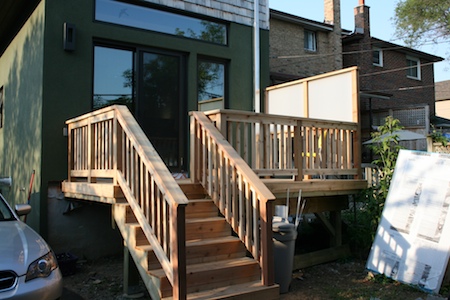 Early summer garden.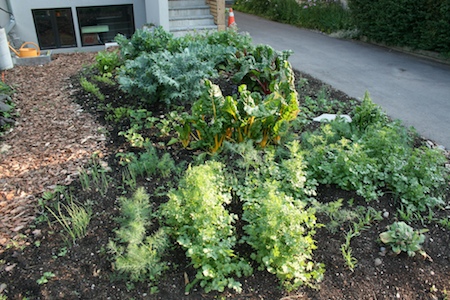 In the foreground we have dill and cilantro, with some strawberry corn just coming up at the right in an arc. Chard, Kale and the brassica's are in the background. Hard to see are the basil's and peppers (the peppers aren't doing so hot, oddly) and we have strawberry plants scattered around. The tomatoes and peas are also doing very well.
Borage flowers.